---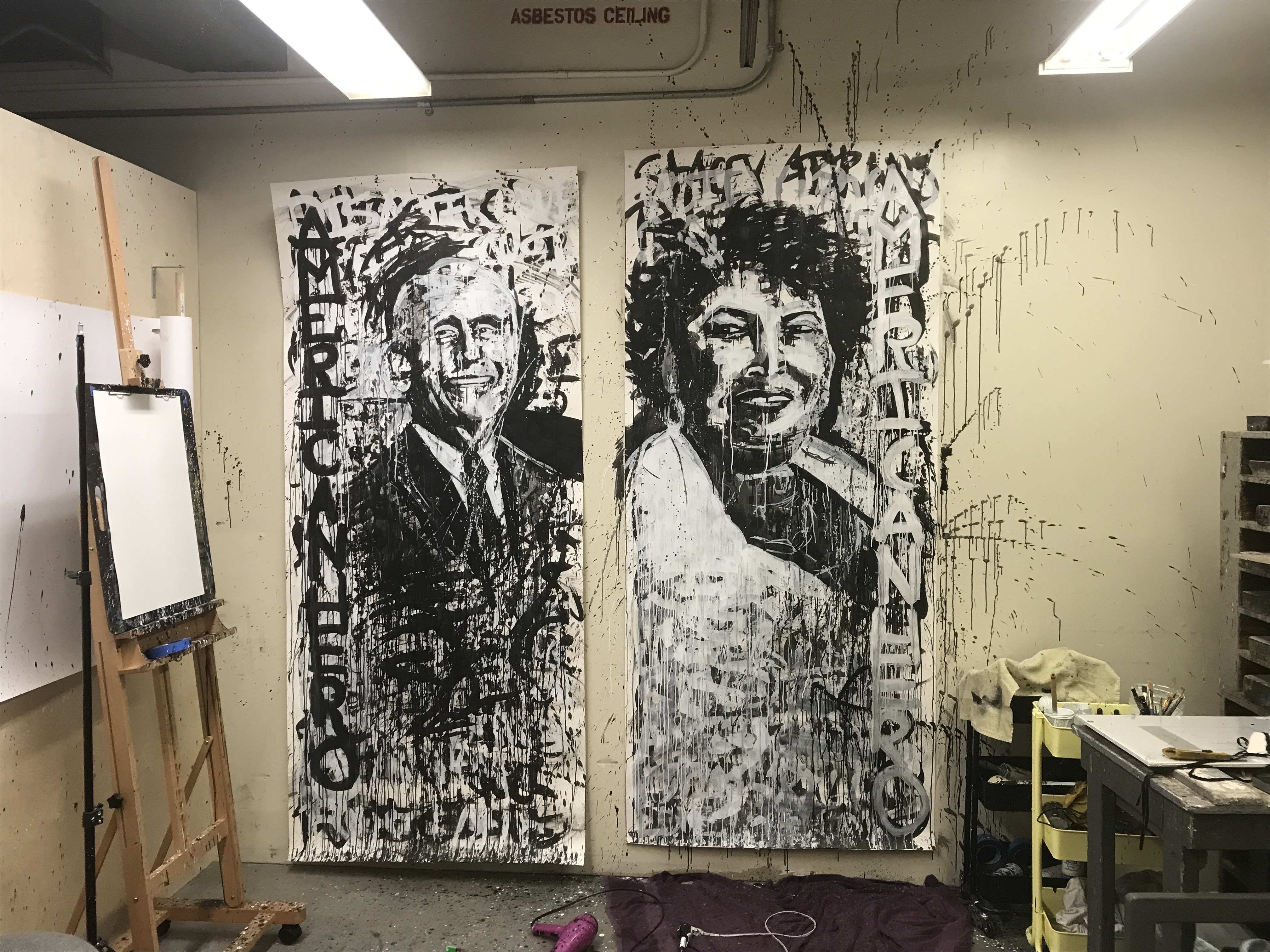 American Hero
2021
Ink, Paper
96"x42"

The Internet and social media have become powerful platforms for learning about political
issues, and coordinating action. Social mobilization and online activism, combined with creative artistic tools and digital media technologies allow individuals to contribute to the political discourse. My recent body of work, entitled 'American Hero' investigates the idea of individualized collective action. Covid-19, the murder of George Floyd, and the presidential election were the most significant events that played a big role in this body of work.

I utilize social media platforms, such as Instagram and YouTube to engage various audiences in dialogue on equity, access, and social justice. Art has always played a role in social justice movements. Political art provides and promote increased awareness and create a framework for people to have necessary conversations with each other. This is at the core of my practice and research.