---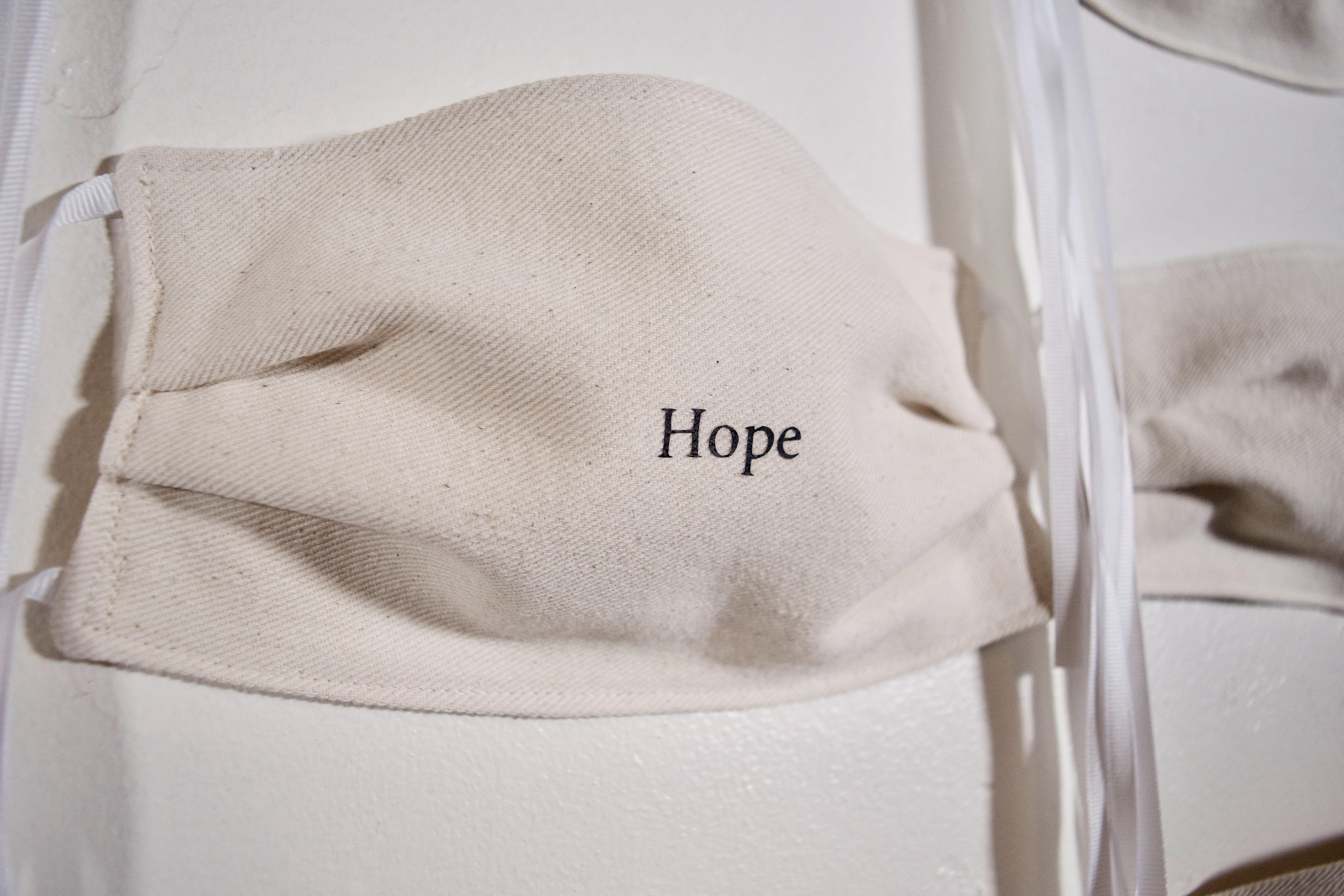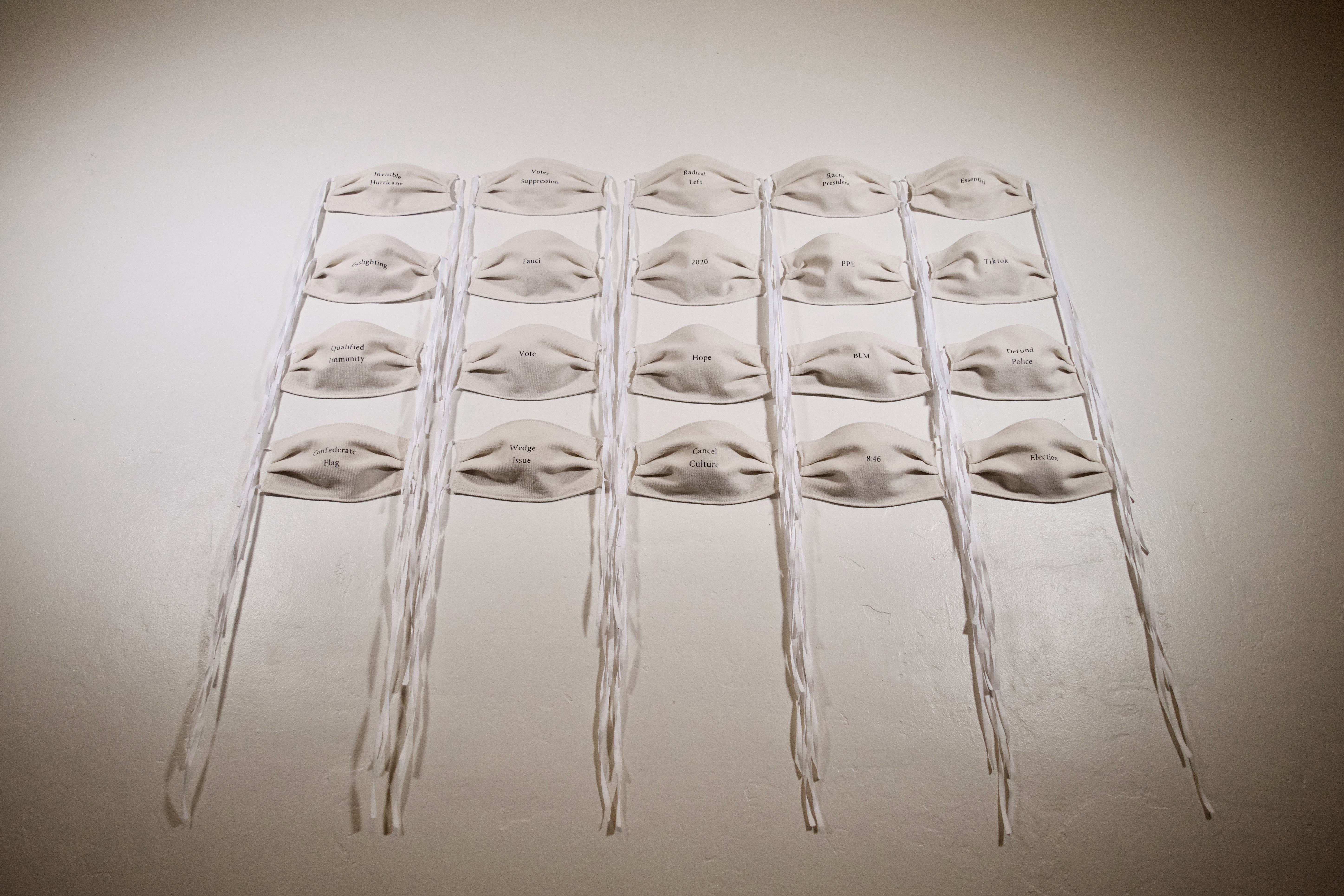 Made In America
2020
This piece started during spring semester after San Diego State University campus closed due to the Covid-19 pandemic. I was looking for a way to maintain or create some sort of income as I was soon going to run out of financial aid money for the school year. Since it was and continues to not be safe to be in public due to the pandemic my options for making money were and continue to be limited. It did not take me long to think about the possibility of making masks to sell. This concept weighed heavily on me, as I was not trying to take advantage of the situation in a greedy way. At the time, there were a lot of people donating handmade masks to institutions in need. Unfortunately, I did not feel I had the luxury to donate my time and materials in this way. I decided to give up the idea of selling masks and made art instead. My first response was a small project where I made five masks. These five where an attempt to use art as a way to explore what was happening in our society, and how it was affecting me. Based on the feedback I got from the original five masks I knew I wanted to continue to explore making masks in this way. I was also able to reconcile the idea of selling masks by making them a pay what you can afford model. I let people know I was raising money for school and living expenses, while also wanting to support anyone who needed a mask by making them for whatever amount they could afford, even if it was only the price it cost to mail it to them.
Since the time of the original mask project more has happened in the world most notably the murder of George Floyd. These "Made In America" masks are designed to share with you some concepts and ideas that I have been exposed to and reflecting on over the past few months. I feel there are a lot of problems with our society especially as it relates to the pandemic and social justice. I also feel there are an equal amount and possibly more solutions to these problems. I want to express and share both what I see as problems and what I see as solutions.
Three of these masks were sold. Ninety percent of the selling price was donated. Forty-five percent donated to support Black Lives Matter
https://blacklivesmatter.com/
, and Forty-five percent donated to Artist Relief supporting artist impacted by Covid-19
https://www.artistrelief.org/
. The remaining ten percent of the selling cost is to cover all expenses related to the project.